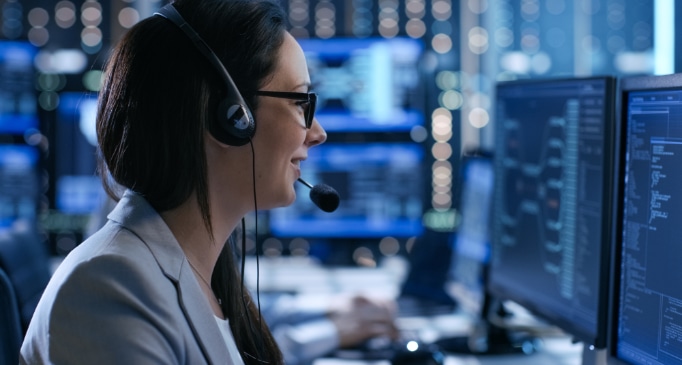 What To Know About Monitored Vs. Unmonitored Security Systems In Manchester
You know you must protect your home. Above all else, it offers shelter for your family and is where you keep your possessions. But what is the ideal kind of home secuirty? Determining if you should utilize 24-hour monitoring is one of the primary decisions you will make. Examine the benefits and downsides of monitored vs. unmonitored security systems in Manchester and see what's right for you.
Differences Between Monitored Vs. Unmonitored Home Security Systems
When you opt for 24-hour monitoring, your home's defense links to an external monitoring service that is set to act at a moment's notice. When a door sensor trips or a smoke detector begins beeping, your monitoring professionals receive an alert instantaneously. They quickly take action to validate the alarm and contact the appropriate emergency professionals.
Conversely, an unmonitored security system doesn't come with professional backup. You can think of this to be self-monitoring, which indicates that if an alarm sounds, you need to respond to resolve it. This possibility is the less expensive alternative, but it also comes with less peace of mind.
Advantages And Drawbacks Of A Monitored Security System In Manchester
Here's a short breakdown of the pros and cons of a monitored security system.
Pros Of Monitored Systems
Improved security: Having 24-hour support in place is always wise. If you are away from home, sleeping, or without access to your smartphone, your home and its occupants will still be protected.
Speedier response times: Monitoring specialists are always ready. They'll respond quicker to incidents than you can on your own.
Insurance savings: Monitored home security could make you eligible for a homeowners insurance price cut.
Better equipment and seamless integration: When you get tools, monitoring, and installation from a trusted home security expert, you will get access to a fully integrated system with sensors and alarms that may be superior to what you will come across independently.
Drawbacks Of A Monitored System
Cost: There is a monthly charge for monitoring.
Have to use professional installation: Countless residents prefer to have work completed by experienced professionals, but some do-it-yourselfers might object.
Required to sign a contract: You will usually need to sign a contract when opting for monitoring. This stipulation is likely to be satisfactory for numerous residents as home security is a benefit you will want indefinitely.
Pros And Cons Of An Unmonitored Security System In Manchester
Here's a short overview of the benefits and downsides of an unmonitored security system.
Advantages Of An Unmonitored System
Affordability: You won't need to pay a monitoring charge.
Self-installation: Do-it-yourselfers might think of this as a pro as they can handle the installation themselves and circumvent an extra fee. Others might wish to use a professional.
Greater Flexibility: You are able to install equipment whenever you want - and from different manufacturers. With that being said, you could find integrating into a seamless system more challenging.
You're always in charge: There won't be a third party monitoring your home's defense. If an urgent situation takes place, you're in control of getting assistance.
Cons Of An Unmonitored System
No backup: What happens when you don't have your smartphone and don't get a security warning? This scenario will lead to added stress and decrease your peace of mind.
Requires your total attention: Due to the fact you are the only one in control, you must pay close attention to your home security app.
Hooking up the system is up to you: If you want a helping hand during the install, you may have to employ someone else. The installation process is also likely to be more time-consuming.
Defend Your Property With a Monitored Home Security System In Manchester
Get the round-the-clock support you deserve with a monitored home security system in Manchester from Secure24 Alarm Systems. We're sure you'll agree that a comprehensive, monitored system is the right solution for you. Dial (603) 932-7598 today to customize your package.