Window And Door Alarm Sensors In Manchester
Front doors and ground-level windows continue to be the most probable places for an invasion. Knowing this fact, it should come as no shock that window and door alarm sensors are essential components for home security packages in Manchester. While it's true the technology has been in use for generations, you might be surprised at what current sensors have the ability to do.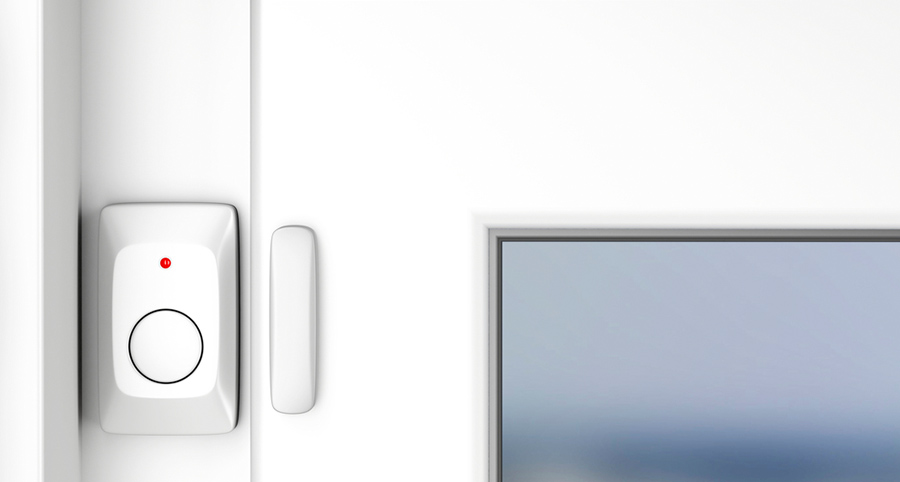 How Do Door and Window Sensors Safeguard Your Property?
No matter the kind of ADT package you choose, window and door alarm sensors will be included. Installation is also included so you don't have to lift a finger, and there won't be any reason to stress about your equipment being positioned correctly.
At the heart of your door and window alarm sensors is a basic, yet effective two-piece magnetic contact. One part is adhered to the surrounding frame, and the other is mounted directly to the window or door. You shut your door or window and the contacts come together perfectly. When home's security is armed and a door or window opens, the magnetic contacts separate and your alarm is tripped. But keep in mind, these newer devices can do quite a bit more than just trigger your alarm.
Benefits Of ADT Door And Window Alarm Sensors In Manchester
On the frontline of your home's protection, window and door alarm sensors offer many benefits, including the following:
Initiate the alarm: These sensors trip your high-pitched siren when a door or window opens when the system is armed.
Instant notifications: Do you wish to know what's going on at your property when you're at work or on vacation? You have the ability to obtain instant notifications directly to your cell phone whenever a device is engaged.
Round-the-clock monitoring: You will not only be contacted, your 24-7 monitoring specialists will be given a notification too. Your home will be defended, no matter where you are.
Home automation interactions: Program your home's smart devices to operate in a complementary fashion. You can have your lighting engage or direct a camera to record whenever an entry point sensor is set off. Not only can you have your alarm go off, you'll have the chance to catch a glimpse who set off the sensor to begin with.
Appealing design: It will be hard to tell the sensors are even installed. They utilize an unobtrusive design that fits nicely with any interior. You even have the ability to get completely recessed units that are concealed from view.
Get the type of connection you want: Select from wireless or wired devices contingent on your type of installation. Either way, your house will be better defended.
More versatile than ever before, door and window sensors in Manchester can be expertly integrated into your complete home security installation.
Design Your Own Home Security System In Manchester
How would you like to have versatile window and door alarm sensors in Manchester that elevate your safety and interact straight to your home's automation? That is exactly what you will discover when you turn to your area ADT dealers at Secure24 Alarm Systems. If you want to find out what we might do for you, dial (603) 932-7598 or complete the easy form below.